Home Theater Ipswich MA
Ipswich MA Home Theater and Home Audio Systems
SOS is the leading home theater and audio/video system installer in Ipswich MA 01938
SOS Home Systems has been installing a variety of home theater and audio systems for Ipswich MA residents for decades. Whether you are in need of full home audio, a wireless home theater system, SONOS Audio, or an Elan home system, SOS has the experience to get the job done. Our trained technicians are capable of customizing a home entertainment system that fits seamlessly into your home or office.
Service Installations Include:
Home Theater Systems
Home Audio Systems
Home Audio Installation
Commercial Audio Installation
SONOS Audio Systems
Elan Home Systems
Home Theater Speaker Installation
Home Audio Speaker Installation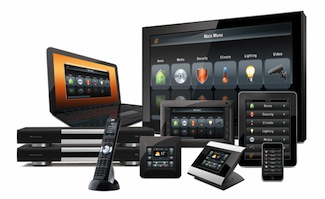 SOS has been proudly installing a full range of audio/video systems and wireless entertainment systems in Ipswich, MA homes and businesses for years. Whether you plan on installing the system in a newly constructed home, or a historic New England home, SOS has the capabilities to get the job done right. And if you want to control all of your entertainment options from one interface such as a smartphone, tablet, or other device, then look no further then SONOS and Elan home systems.

Limited Time Offer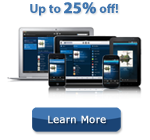 For a limited time only, request a SONOS System and use coupon code SONOS10 to receive 10% off your SONOS System Installation and 15% off the purchase of any SpeakerCraft in-ceiling speaker set!

Contact us for a FREE estimate!
Ipswich MA Home Theater System Installation Overview
Home Theater Systems
SOS Home Systems is capable of installing all sorts of home theater entertainment systems for those living in Ipswich MA. We can help you convert your living room, basement, bedroom, or other space into a fully equipped visual entertainment center, or simply a modest area to sit, relax, and watch TV. Whether you are looking to install HDTV, surround sound, projection screens, subwoofers, wireless speakers, wireless home theater systems, etc., we have the products and tools to make the installation seamless, as well as provide you with detailed instructions and training on how your new system works.
Home Audio Systems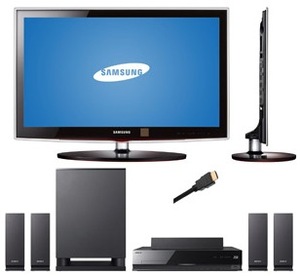 Whether you plan to install a fully automated whole home audio system, or simply need to upgrade your audio speakers, SOS is here to help as both a supplier and installer. Some of the brands we install for Ipswich MA residents include: SONOS, Elan, Audio ReQuest, Polk Audio, HomeLogic, iPort, Marantz, Parasound, and Speakercraft. Our whole home wireless audio systems can give you the ability to manage all of your music, speakers, etc., from a single device such as a smartphone, tablet, computer, handheld device, or wall mount. The system can also be synced to your TV to fully automate your home entertainment.
Audio Video Systems
Installing Audio Video systems for Ipswich MA residents means the combination and synchronization of both your home theater/visual entertainment systems, with your home audio systems. SOS provides Audio Video installations for residential and commercial properties all around Merrimac Valley and North Shore MA. Product systems such as ELAN allows you to manage all of your AV systems and more from a single wireless interface. You can turn on your living room TV, bathroom radio, play different music playlists in your office and dining room, all from a single device!
Elan Home Systems Installation
Elan Home Systems is becoming one of the most popular ways to fully automate and control all of your home entertainment. From a one-room home theater installation, to a 10,000 square foot home with integrated audio/video, lighting, climate, and security, ELAN offers control solutions that are reliable, scalable, easy to integrate, and easy to use, via a consistent, intuitive interface. As a certified dealer and installer of Elan video and Elan audio systems, SOS has been providing installation services to Ipswich MA homes and businesses on a regular basis. The other beauty of Elan is that although they carry their own signature brands, they also integrate with nearly all consumer electronics, TV and Audio brands, and is optimized to stream the leading Cloud and digital sources.
SONOS Systems
SONOS Audio Systems are taking the home audio market by storm. SONOS gives you
the ability to control your music from a Smartphone, tablet, laptop, or SONOS
wireless controller. SONOS lets you take control of your music by;
Wirelessly managing all your music
Creating playlists for anywhere in your home or office
Organizing everything you listen to in one place
Individually controlling the volume and songs in every room
Playing or streaming music from iTunes, Spotify, Sirius, Pandora, CD players, etc.
By providing numerous SONOS installations for Ipswich MA home owners and others living across the North Shore, we are able to provide you with a quick install and training on how to best utilize your new SONOS wireless system.
Home Theater Speakers
SOS has been providing a full range of services to home entertainment systems from replacement to repair for many years. We understand that home theater speakers can make or break your home theater experience. We provide installations for full surround sound, in wall or in ceiling speakers, subwoofers, wireless speakers, speaker accessories, amplifiers, wiring, and all other audio speaker needs. We can even "paint match" your speakers to match the color of your walls or ceiling!
Get Started
Are you ready to get started and learn more about a home entertainment system for your home or office? Contact SOS Home Systems today to receive a FREE estimate!
SOS Home Systems is proudly serving these other Massachusetts towns:
Amesbury MA, Andover MA, Beverly MA, Boxford MA, Danvers MA, Essex MA, Georgetown MA, Gloucester MA, Groveland MA, Hamilton MA, Haverhill MA, Ipswich MA, Lawrence MA, Lynn MA, Lynnfield MA, Rockport MA, Topsfield MA, Swampscott MA, North Shore MA, Saugus MA, Salem MA, Middleton MA, Rowley MA, Peabody MA, North Andover MA, Newburyport MA, Newbury MA, Manchester MA, Methuen MA, Merrimac MA, Marblehead MA
The Best Home Theater and Audio System Installations in Ipswich MA