Monitoring Blueprint
Full Security Monitoring System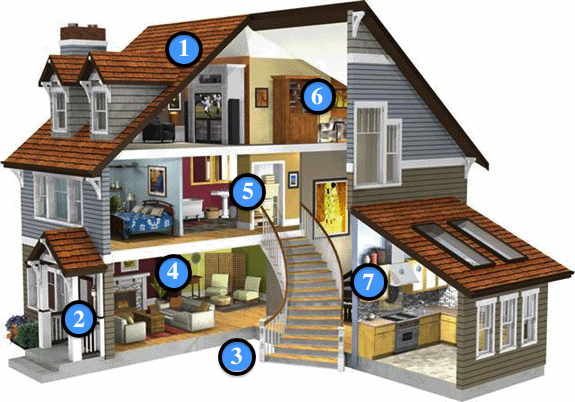 24/7 Hour Monitoring & Alerts
SOS provides 24 hour monitoring of your home's burglary, fire, and carbon monoxide systems and will notify you of any emergency condition.

Remote Arm & Disarm
Arm/disarm your system quickly from your web-enabled cell phone, computer or other mobile device.

Monitored Water/Flood Sensors
Get alerts of water leaks early, to avoid potential severe water damage.

Remote Video Monitoring
Use cameras on your touch screen to see who's at your front door without going to the door.

Lighting & Thermostat Control
Help save energy and money by adjusting lights and thermostats that are connected to your system.

Interactive Touch Screen
Allows you to arm/disarm your security system, adjust lighting and thermostat, check instant weather, traffic and news reports and more.

Customize Your System
Add additional appliances, lights and other devices to personalize your home's system. Set up recurring events (for example, unlock door for housekeeper at the same day and time every week).