The 2G Sunset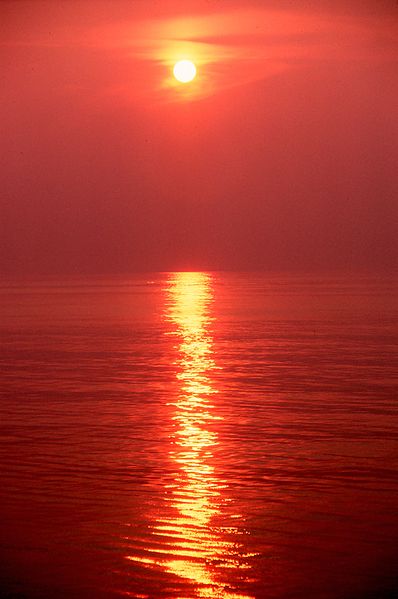 The 2G Sunset: AT&T Discontinuing 2G Network Service

AT&T has announced the shutdown of their second generation wireless network, a transition dubbed the "2G Sunset", to grant more wireless spectrum space to the 3G/4G network.  By the end of 2016, all of AT&T's 2G cellular network will be discontinued, cutting communication pathways for security systems with 2G GSM cell units.  This shutdown will effect the wireless connectivity of 2G GSM-based security systems throughout the USA, removing the ability for those systems to be monitored.
What does this mean for SOS Home Systems customers?

Without an upgrade, security systems with 2G GSM-based cell communication will lose their ability to transmit alarm signals and other notifications.  We aim to ensure that all SOS Home Systems customers have received an updated cell communicator before then.  In the coming months, we will be reaching out to everyone with a 2G GSM to schedule the upgrade.
Why is AT&T discontinuing 2G network services?
As you are likely aware, the cellular communication industry is a constantly evolving field which raises the bar for wireless connectivity and features at a sometimes alarming rate.  As a result, technologies such as 2G become obsolete over time because the speed of the technology is not up to par with the increasing demands on wireless communications.
The problem for AT&T is that's there's limited radio frequency space on the wireless spectrum.  For example, when listening to a radio station, say 98.3, you're listening to a station broadcasting at a radio frequency of 98.3 megahertz.  When you're driving along and suddenly the clarity of your music gets dicey with sounds from another station, you're hearing two broadcasts competing for the same radio frequency.  AT&T is similarly restricted by a limited supply of frequencies on the cellular spectrum.  You can read more about the wireless spectrum here.
In the interest of offering the majority of their customers better service, AT&T is 'harvesting' the 2G spectrum to allow more frequency space for 3G/4G.  The same situation occurred back in 2008, when service for the Advanced Mobile Phone System (AMPS), North America's first standardized cellular network, or 1G, was also harvested to make way for the more efficient CDMA2000 and GSM wireless technologies.  AT&T's 2G network is based on that same GSM, or Global System for Mobile Communications, technology framework.  Just as AMPS was discontinued to make way for 2G networks, 2G is being harvested to open the airwaves for the 3G/4G network.  You can read more about why AT&T made this decision here.
When exactly will 2G service become unavailable?
The official sunset date set by AT&T is January 1st, 2017.  Throughout this year, however, AT&T will be making various changes necessary for the transition.  These changes are at the sole discretion of AT&T, and may result in service disruption without notice for those currently using the network.  For this reason, we urge everyone with a 2G GSM to work with us to upgrade their security system as soon as possible.
Why hasn't the 2G sunset been in the news?
Many people regularly upgrade their cell phones to keep up with developing features, and when you traded in that old flip-phone for that new iPhone, you were also upgrading to the 3G/4G network.  Thus, for most consumers the 2G sunset is an invisible, if not positive, change for their cell phone usage.  Unfortunately, for security systems and other machine-to-machine technologies which haven't required increased speed to improve such as GPS tracking devices, medical monitoring systems, and various other machine-to-machine business solutions, select industries are being required to make major upgrades to their hardware infrastructure.
Moving Forward
SOS Home Systems is striving to ensure that no one experiences a lapse in service during this transitional period.  If your security system communicates with a 2G GSM, a representative will be contacting you in the near future with details regarding the upgrade necessary to continue having your system monitored.  If you have any questions or concerns about the 2G sunset, please do not hesitate to contact us.