Security Systems
Security Systems
Security systems and alarms for homes and businesses.
SOS Home Systems understands that your family and property are the top priorities in life. We make sure to give you the peace of mind in your home and office that you deserve. Our Total Connect security systems are some of the most versatile systems available on the market. You will have the capability of arming/disarming, streaming live video, receiving text/email alerts, and much more from your computer, iPhone or tablet. We provide installation and maintence of your security system to ensure that it is always working when you need it too.
With top of the line security systems come the need for an experienced and efficient monitoring service. To provide that service, SOS Home Systems is partnered with a premier Central Monitoring company. Rapid Response is a leader in home and office security monitoring and provides a list of services from personal emergency response to video and complex accounts.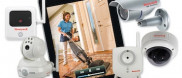 Security System Installation
At SOS, our first priority is …
VIEW MORE DETAIL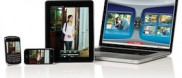 Total Connect Security Systems
The remote keypad feature works …
VIEW MORE DETAIL

Total Connect™ 2.0 from Honeywell Security
Tuxedo Touch™ from Honeywell Security
Ten Important Points to Consider when Buying an Alarm System
Home security means peace of mind

1. Alarm Signals
There should be no transmission delays on your home security system. Whether it is intrusion, smoke, heat, or any other trouble signal, SOS will send your signal instantly to the monitoring station. (Some companies delay alarm signals for up to 4 minutes because their systems are prone to false alarms.)
2. Internet/Telephone and GSM Options
SOS offers Internet Monitoring with the fastest response times. Our new installations ALWAYS offer an alternative route to the Central Station. Do not settle for ONE, critical path!
3. TOTAL CONTROL
SOS Systems offer "TOTAL CONTROL" giving you off-site control of your alarm system.
4. Certified Central Station Open for Inspection
Your alarm will be monitored by our, UL Certified Central Station, staffed by experienced operators who will respond to your alarm signals in 20 seconds or less. The central station is open for your inspection at any time.
5. Annual Inspections
Peace of mind rests on the ability of your security system to work flawlessly at all times. To do so, smoke detectors need periodic cleaning, back-up batteries need to be checked or changed, and system elements inspected for wear. Your security system should be inspected annually.
6. Same Day Service
The best security is close to home. SOS has licensed, qualified Service Technicians available 24-7, 365 days a year.
7. Licensed and Trained Employees
All of SOS' Technicians are licensed and cleared by the Department of Public Safety.
8. References in Your Area
SOS is proud of what our customers say. We will gladly offer you references in your area. Please call those references and ask questions about their experiences with SOS.
9. No False Alarms Fines
Many false alarms are linked to poor system design and/or installation. SOS is confident of its systems, support and monitoring and will pay any equipment-related false alarm fines.
10. Own Your System, Don't Lease It
With SOS, you own your system!