SONOS
Full SONOS Audio Installation
SOS Home Systems has installed hundreds of SONOS Systems in the Greater Boston area. With such a robust and user-friendly interface, SONOS is a one stop shop for all home and business audio needs.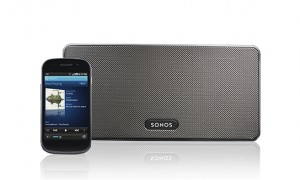 Control music from a smartphone, tablet, laptop, or SONOS wireless controller. Stream music from Pandora, Spotify, Sirius, or play music from iTunes; The possibilities are endless. Learn more about the SONOS brand and how this incredible audio solution would impact your home or office environment.
SONOS in Action
Benefits
Steam all of the music on earth
Enjoy a universe of music everyday— your iTunes® library, your favorite music services, and more than 100,000 free Internet radio stations, shows and podcasts. Music service availability varies by region.
SONOS HiFi sound
SONOS players provide crystal-clear, room-filling sound that rivals much larger, more complicated audio equipment.
Start with one, expand anywhere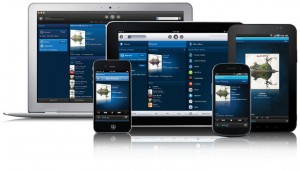 Add as many SONOS players as you want throughout your home. Wirelessly. Play different songs in every room or the same song everywhere, in perfect sync.
Wireless & easy to set up
No rewiring. No complex programming. Simply connect a SONOS player to your wireless router and link all your players wirelessly with one touch.  Read more about how great Sonos can be.
Control your way
Search, browse and play your music with the dedicated SONOS CONTROL or free SONOS Controller Apps for your Android®, iPhone®, iPod touch®, or iPad®.
Sonos Lineup