Home Theater
Home Theater Systems
We install the latest video & home theater system technology to residential homes and buildings. From simple single source systems to multi-room, multi-source high definition systems, we offer it all. Our custom theaters include stunning projection large screen systems that will leave you "star struck"!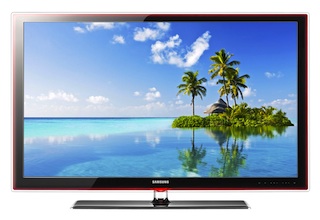 Samsung
LG
Marantz
HomeLogic
Boston Acoustics
Home Theater Entertainment
Home theater includes a variety of layouts and systems such as HDTV, audio surround sound, projection screens and large audio speakers. Some of the more advanced set ups can consist of high end video projectors, BluRay player(s), and separate amplifiers for each channel that are all controlled by a master preamp or controller, in-wall speakers, and subwoofers.
More often, home theater systems are a modest space in your home such as a Living Room, finished Basement or Den. They can be 100% dedicated to visual entertainment, with a high quality TV, basic surround sound and a DVD player. SOS Home Systems will work with you or your building contractor/architect during the home theater installation. We make sure the system fits aesthetically into your home, whether its art deco, classic, modern, etc. We are here every step of the way from product supply of the video and audio systems to the cabling and installation.
At SOS we can craft the perfectly sophisticated home theater system to integrate beautifully into your home or office.